Whether you've already moved into a retirement home or you're about to sign a lease, there are some important legal tenant rights you should know. The Ontario Residential Tenancies Act, 2006 (the "RTA") governs the law in Ontario on landlord-tenant issues – including "care homes".
Keep reading for the answers to 9 common questions about tenancy rights in retirement homes.
1. How are care homes defined by the law?
Care homes are defined as private, non-publicly funded, residential buildings where people live and receive "care services", including nursing care, medication assistance, meal services and more. Retirement homes are included in this definition.
2. What type of retirement homes are NOT included in this act?
The RTA applies to all residential tenants in Ontario, including care homes, with some exceptions. For example, respite care is not covered by the RTA.
3. What do I need to know before signing a lease at a retirement home?
Retirement homes must provide new residents with the following documentation:
Care home information package. By law, an Ontario retirement home must provide every new tenant with a "Care Home Information Package". This package should include information on the types of accommodation provided in the home, the charges for each type of accommodation, the minimum staffing levels and qualifications of staff in the home, and more. If a home fails to provide the Information Package, the home is statutorily barred from increasing rent or charges for meals or care services.
Written tenancy agreement. The retirement home must also enter into a written tenancy agreement (often called a "lease") with each new tenant. If the home fails to provide a written tenancy agreement to a new tenant, or if the written tenancy agreement does not include all the required information, the tenant can apply for a rent reduction.
4. When can a retirement home increase my rent?
The general rent rules for all tenancies in Ontario also apply to care homes. This means that the retirement home (your landlord) can only increase the rent 12 months after either the last rent increase, or the date the tenant first moved in. Landlords cannot increase rent more than once per every 12-month period.
5. How can my landlord increase my rent?
These rules state that a landlord cannot increase rent without giving 90 days' notice to the tenant, in the prescribed form. The prescribed form the landlord must use is the "Notice to Increase Charges for Care Services and Meals (Form N3)". Any attempt to increase rent without first issuing notice in the prescribed form is not allowed.
6. By how much can my landlord increase my rent?
The RTA also provides a guideline on the amount which rent can be increased each 12-month period. For 2017 the permitted increase is 1.5%. For 2018, the permitted increase is 1.8%.
7. What does the law in Ontario say about care and meal service charges?
Rent does not include charges for meals and care services. It is important to note that rent is separate for care and meal service charges under the RTA. This means that the Ontario laws controlling rent, and rent increases, do not apply to care and meal service charges.
No limits on charges for meals and care services. There is no limit on the amount, or how often, care homes can increase charges for care services and meals.
Required notice for price increases for meals and care services. Care homes must provide each tenant with at least 90 days' notice, in writing, of any increase in charges for care services or meals. The care home must also provide this notice in the prescribed form, "Notice to Increase Rent and/or Charges for Meal Services (Form N3). If the care home does not provide notice in this prescribed form, the tenant does not have to pay the increase.
8. How do I terminate my tenancy agreement?
Tenants of care homes can end their tenancy by giving at least 30 days' notice to the landlord using the "Notice to Terminate the Tenancy" form.
9. What happens if me or my loved one dies during tenancy in a care home?
The regular rules under the Residential Tenancies Act apply when a care home tenant dies. If there are no other tenants in the rental unit, then the tenancy agreement ends 30 days after the death of the tenant. However, the estate of the tenant only has to pay for care services and meals for 10 days after the tenant dies.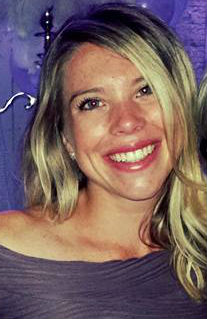 Our author, Liza Quail is a Student at Law currently articling at Fogler, Rubinoff LLP. She graduated with her Juris Doctorate from Windsor Law in 2017, where she was highly involved in pro bono initiatives. Liza continues to contribute to her community by volunteering her time to legal information initiatives, such as outlining tenants' rights for Pearl's Choice. Liza will be called to the Ontario Bar in June 2018.
Any information provided on this website is to be considered legal information only. It is not legal advice or a replacement for legal advice.